1960 Ideal Toys Vintage Astronaut Space Helmet Boxed Complete NASA Replica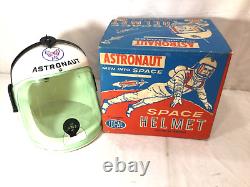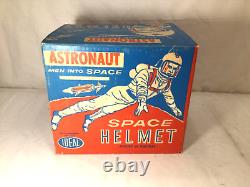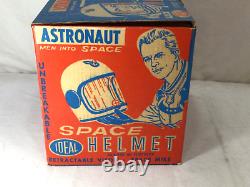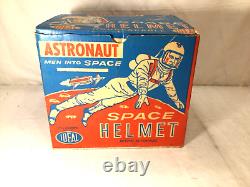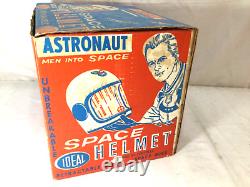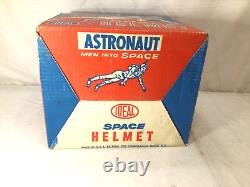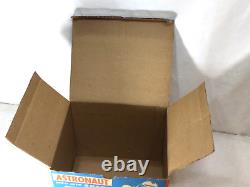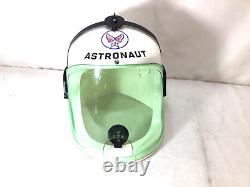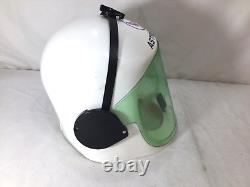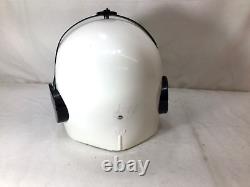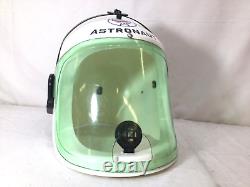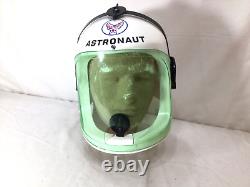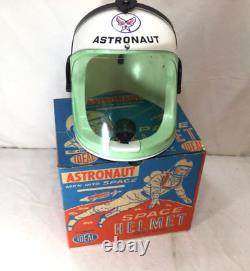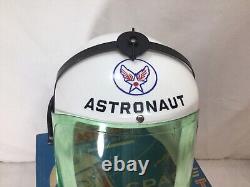 Its got the box and all flaps on it intact. Its a great condition box with amazing graphics still visible. The plastic window on helmet is intact with some scratches and plastic strap on helmet is all together and intact. The voice mic piece is on the helmet and attached. The visor is crisp and clear and firmly attached. The plastic is great with minor wear and scratches on the visor and some maker on the back of the helmet. The graphic on the top is mint and full color.
THIS IS THE BEST CONDITION PIECES ONLINE The chin strap has degraded and is in bottom of the box with the metal clasp (included). It has indeed rotted out but is the only piece in that condition. The best part is the.................

---