Vintage Horikawa Battery Operated Tin US NASA Space Capsule P-93/M-635, Rare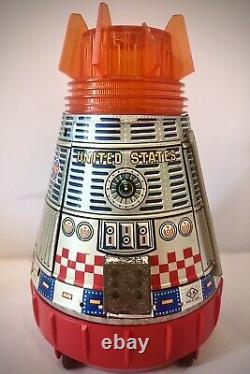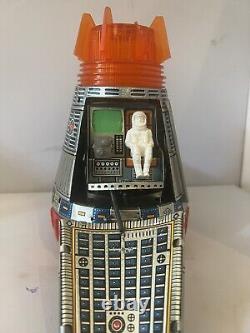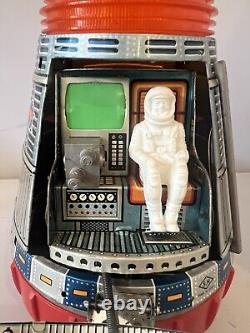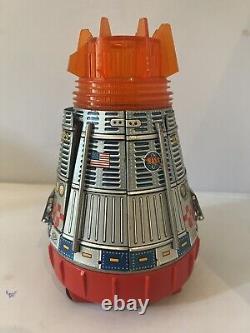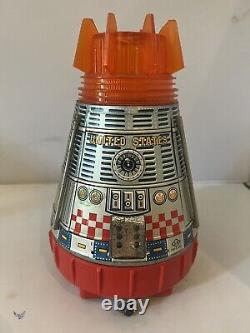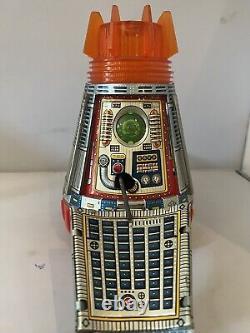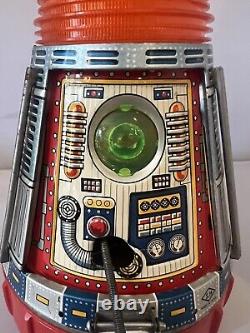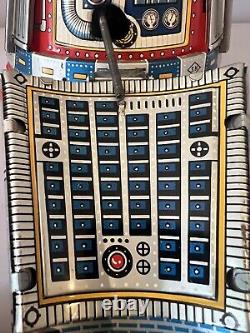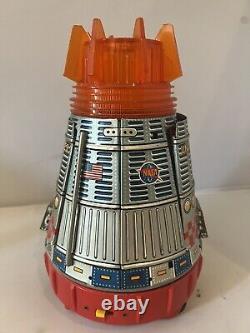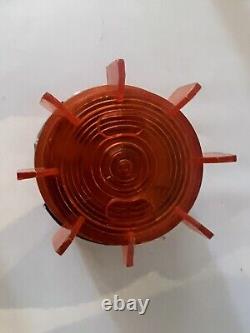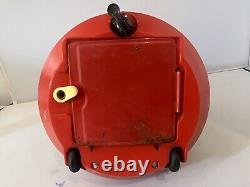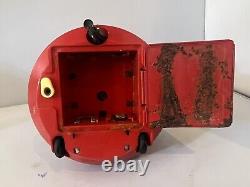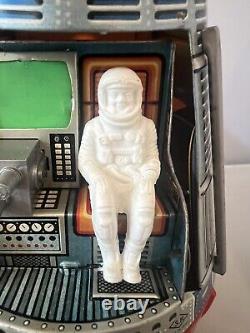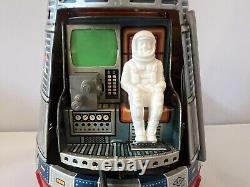 Up for sale is a rare Horikawa toy space capsule. This version model of the toy folds open revealing a seated astronaut and a control panel. There is some dirt and wear on the outside of the toy. There are no batteries included with the listing.
There is some grime on the outside and inside of the battery compartment on the base. The rest of the toy, including the outside body and the part behind the folding doors is in much better condition with only minor markings and wear on the outside.
Please see the provided photos for any further information regarding the condition in or status of the item.

---