Vintage Mattel 1967 Major Matt Mason Firebolt Space Cannon #6340 with Box READ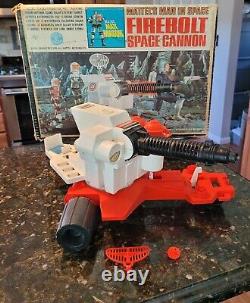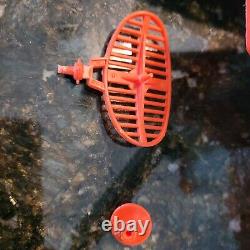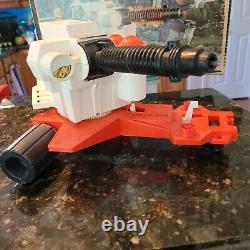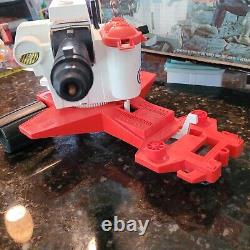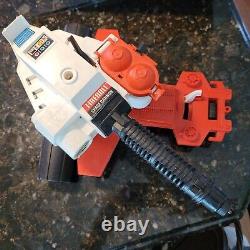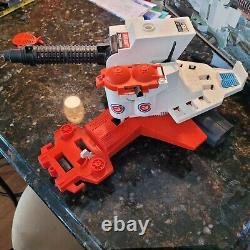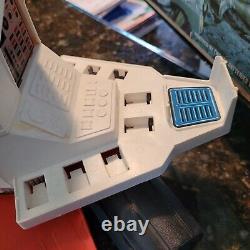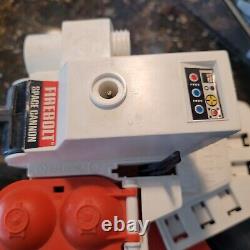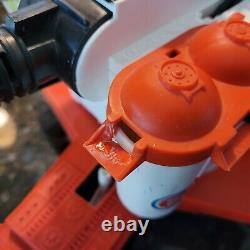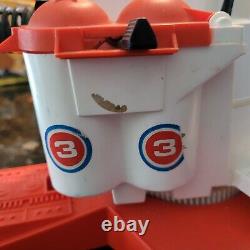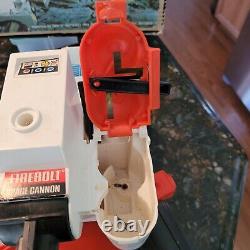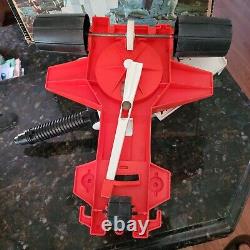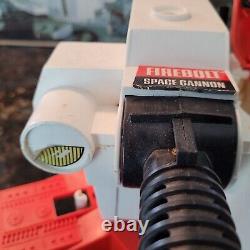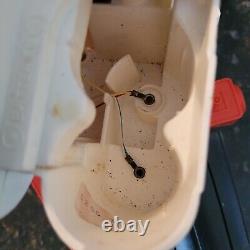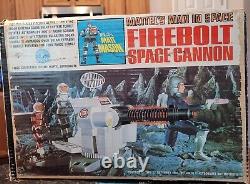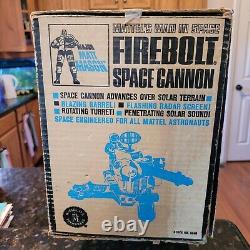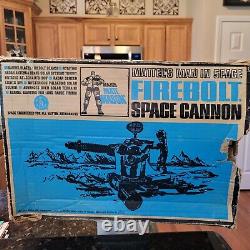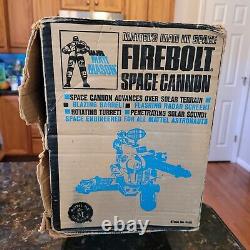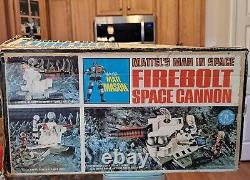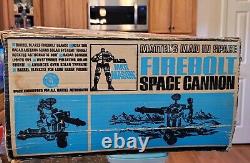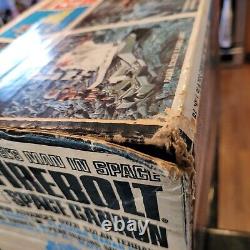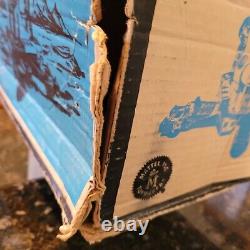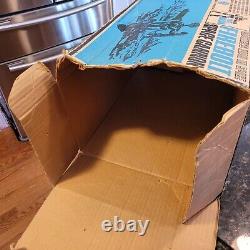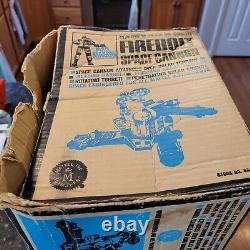 Overall, in good condition and still seems to work when 2 D batteries are placed inside the compartment. The laser screen lights up.
The laser cannon lights up but is dim. The cannon light is not as bright as I believe it was when it was new. Sometimes when it is running it sounds like the gears are slipping a little and it doesn't want to move forward sometimes as it should.
May need a little push occasionally. The radar dish mount still rotates. The radar dish part is broken in two. There is glue from where it was glued together in the past.
There is considerable sticker wear. Some of the stickers may be missing and others might be partially missing.
Battery compartment looks to be free of corrosion. The battery door tab looks like it may have been broken at some point and was glued back together. The on and off switch is finicky. The box is in rough shape and has tears in several spots. Significant warping and creases especially on one end of the box.
Still a neat display piece.

---